Alumni from the CHP Level 1 & Level 2 program have been certified to hold a higher level of hedge fund specific knowledge. They have committed well over 100 hours to studying this area exclusively, and they are more knowledgeable than the average hedge fund industry professional.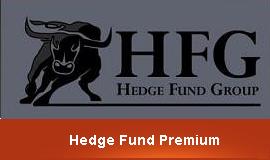 Benefits to CHP alumni include lifetime access to the HedgeFundPremium.com platform and related networking events and webinars for $9/month. The current public price is $19.99/month. Hedge Fund Premium serves as our training and continuing education platform where new webinars and videos are uploaded each quarter. Hedge Fund Premium consists of more than 70 unique video resources and tools. Alumni also receive 30% off the price of any other seminar, training product, or audio program developed by the Hedge Fund Group or H Media Group.
The CHP designation's initial popularity came from it being the only 100% online training program focused exclusively on the hedge fund industry. Anyone who has been watching our organization and website over the past few years will see marked improvement in our curriculum, industry recognition, and participant involvement. Our team is committed to the development of the CHP designation with the aim to make the CHP a top-10 investment industry designation. We appreciate your help in achieving this status. For a full overview of our history please click here.
If as an alumnus you would like to apply to be on the Hedge Fund Group Advisory Board to help us further develop the CHP Designation Program, please contact us.
Note: While you must pass CHP Level 1 before completing CHP Level 2, you may complete several Level 2 options at one time if you wish.