Enrolling in the Certified Hedge Fund Professional training program is an important decision and, like all career decisions, it requires you to assess exactly what are the benefits.  By enrolling in the CHP, you are making an investment in yourself and taking a significant step forward in your career.  There are dozens of benefits to completing this program but we have listed below just a few specific perks of joining the CHP.
1) Upgrade Your Resume & Pedigree by adding the CHP designation to your resume, assuring employers that you are dedicated to working in the industry, passionate about learning more about the industry, with the potential to work more efficiently after being promoted or hired.
2) Access Our Database of Hedge Fund Manager Contacts for CHP Alumni.  Graduates of the program are granted full access to their regional portion of our 1,300+ hedge fund manager contact details database.
3) Hedge Fund Training Tools: As a CHP member, the Hedge Fund Premium learning platform provides you with video modules, workbooks, career tools, and events ($500 value: all free with CHP membership).
Beyond the aforementioned tangible rewards for completing the program, the CHP can help you develop your career and evolve as a professional in the hedge fund industry.
Gain a Competitive Edge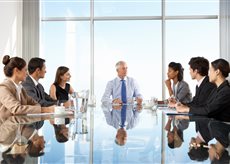 How do you stand out from the crowd?  In such a fiercely competitive industry, it is increasingly important to set yourself apart from your peers.  Aside from education and experience, there are few options available to those of us who truly want to be gain expertise and be the best professional we can be.  The CHP program is a unique opportunity for professionals to demonstrate their commitment to gaining more knowledge, training and expertise in the hedge fund industry.  How you invest for your job says a lot about your skills, how you invest in your career says a lot about you.
Continuing Education in a Competitive Field
In today's job market, professionals are realizing more and more that a college degree no longer ensures a stable, lucrative career.  Those people who have been able to continually advance their career are those who have re-invested in themselves through continuing education and constant improvement.   The Certified Hedge Fund Professional program is a great source of continuing education in a constantly-evolving industry.  In such a competitive field, why wouldn't you invest in yourself and your hedge fund career?
Become an Industry Leader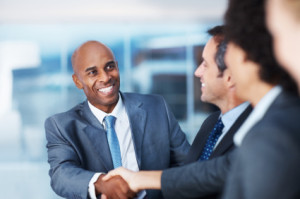 The Certified Hedge Fund Professional program is designed to further improve the knowledge and skills of hedge fund professionals. By completing this program, you are taking a step toward becoming an industry leader and joining a growing network of industry professionals who, like you, are eager to make connections, advance their careers and gain new insights into trading strategies, models, and industry news.
Access the Premier Hedge Fund Training Solution
Not only will you learn more about hedge fund strategies, due diligence, marketing and other critical areas, but you will also join a community of hedge fund professionals in the Hedge Fund Group, gain access to our alumni-only database of hedge fund contacts and other resources to help advance your career.
Take the next step forward in your hedge fund career today.