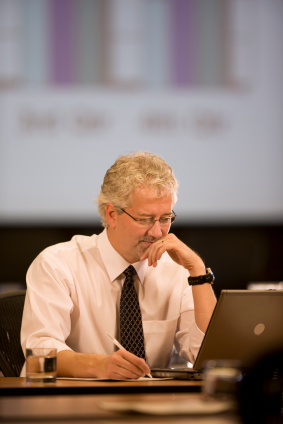 CHP Designation fees are applied to both levels of the CHP program. Each costs less in tuition than a single university course yet provides niche training to help you gain specialized knowledge in the hedge fund industry.
Total Tuition Costs:
•  CHP Designation Level 1 Tuition: $775*
•  CHP Designation Level 2 Tuition: $675*
•  CHP Level 1 & 2 Combo Registration: $999*
To register for the CHP designation, please sign up for our CHP Email Alerts and visit our registration page. Please note: Professionals may choose to earn Level 1 & Level 2 of the CHP designation together or earn just the CHP Level 1 only. We are flexible in adapting our training program to your career needs.
*The required text books are not included in the fees above. To review the books required for the CHP designation program, please visit http://HedgeFundBookstore.com.
Additionally, every CHP participant will be provided with 12 months of free access to HedgeFundPremium.com, which offers access to more than 100 hedge fund industry tools, career resources, and 170+ educational videos ($500 value).
The CHP designation is the industry standard hedge fund training and certificate program offered by the 100,000 member Hedge Fund Group (HFG) association.  Enroll to access 100 training videos, MP3 audio interviews with hedge fund managers, and a timed examination.
Tuition: Registration for Level 1 is $775, and for Level 2 is $675. To save nearly $450 on tuition, we offer registration for both Level 1 and Level 2 for just $999.
 Note, you will take your Level 1 and Level 2 exams in separate sessions.

Registration Limitation: Registration is limited to a small group of just 100 professionals per quarter and spaces will be filled on a first-come, first-served basis. If you would like to join the CHP program please reserve your spot today, your satisfaction with the program is guaranteed.
Four Alternative Ways of Paying Tuition:
If you had trouble with our registration form above, please use one of these alternative payment options below:
1. Credit Card by Fax/Email Registration Form (Word Document)
2. Mail-In Check Registration Form (Word Document)
3. Paypal Money Transfers: Login to your Paypal Account, click on "Send Money" and then send over the tuition funds to Richard@HedgeFundGroup.org.
4. Wire or Bank Transfers & Western Union Transfers: If you can only complete payment through a wire transfer, bank transfers, or Western Union, please email us at Team@HedgeFundCertification.com.
Three Tuition Payment Plan Options:
Please note that by using the payment plan options above, you agree to the following terms – examination results will be sent to you via email 30 days after your examination takes place. If you have passed the examination for Level 2, but still owe payments, your certificate and designation will not be made available to you until the final payment has been made. If you have any questions about this policy, please contact us at Team@HedgeFundCertification.com.
Trouble Submitting Your Payment? If you cannot get your payment to go through, please contact us. You can use the Click to Chat button to the right, email us at Billing@HedgeFundCertification.com or call us at (305)503.9050. We are in our Portland, OR office during normal Pacific Standard Time (PST) business hours. Please leave a detailed message including your full email address and phone number if we miss you.
Level 2 Program Choice Selection: If you need to let our team know which Level 2 option you have selected you may do so by completing this form.
Group & Corporate Team Discounts:Often times, employers will pay for or reimburse employees for completing the CHP designation program once the employee has received a passing grade within the program. Please ask your employer regarding their policy in reimbursing you for the tuition paid for the CHP program.
"The CHP designation is a great program to educate new employees who join our hedge fund down the road." – Tom Jordan CHP, President of TCJ Capital

Risk Free: The CHP program includes a 7 week money-back guarantee, no questions asked. We have invested more than 1,000 hours in developing this program and we are confident that once you register and complete our program, you will get a great return on your investment.  This refund policy means that if you register today and decide you will not benefit from our online video training platform, required readings, webinars, events, study guide, and career coaching resources, you can instantly withdraw.
Refunds will not be made after an examination has been scheduled and the examination has been sent to a participant to complete. Once you submit your examination date request and are subsequently sent the online examination to complete, your refund period will be voided. This means that, should you register on the 25th of October and take the examination on the 10th of November, your refund period will no longer be 7 weeks. If you have any questions about this policy, please let us know.
To request a refund in the refund period, simply send us a one-line email and receive 100% of your money back in one business day. In fact, now that we have had over 1,300 participants register for the CHP we have such a low refund rate (see testimonials below) that we will even allow you to retain access to the Hedge Fund Premium.com platform for a full year if you do decide to drop out and get your money back. This way you have nothing to lose by joining the program today and seeing if it is right for you.

Richard Wilson
CEO & Founder of the Hedge Fund Group (HFG)