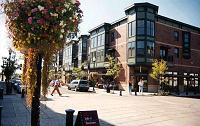 Twice a year the Hedge Fund Group hires a professional to complete a hedge fund internship with our firm. Some interns travel to our headquarters to work in Portland, Oregon, or Sao Paulo, Brazil, while others work remotely from their place of current work or school.
We receive many requests from professionals wanting hedge fund internships, but we can only offer a few of these each year. To be considered for the internship you must be a current Certified Hedge Fund Professional (CHP) program member or past alumnus. To apply, please email us at Team@HedgeFundCertification.com, To register for the CHP first, click here. 
Here are some additional tips on how to get a hedge fund internship:
•  Consider completing a non-formal hedge fund internship program with a hedge fund startup.
•  Work for a hedge fund service provider. They typically hire interns for both summer internship programs as well as ongoing part-time internships.
•  Consider working for free within your first two internships with hedge funds to lower the risk of the employing party when they consider hiring you.
Hedge Fund Training: Improve Your Resume
If you are looking for a hedge fund internship program elsewhere and you have not joined already, you may also want to consider completing our hedge fund training program.
The CHP designation is the industry standard certification in the hedge fund industry, and is the #1 most popular hedge fund certification and training program built by and for hedge fund professionals. The CHP is a 100% online program, Level 1 may be completed in 6 months and it costs less in tuition than a single university course yet provides you with a great foundational education on hedge fund terms, investment strategies, fund of hedge fund information, career options, industry challenges, and trends. If you would like to join this program, please click here.
CHP Testimonial: Below please watch a testimonial from someone who just completed CHP Level 1 and as a result was able to beat out Ivy League graduates for a hedge fund job as a result of taking this program:
To view over 220 additional testimonials from our members and alumni please click here.
Learn more about the CHP Designation by clicking here.