The Certified Hedge Fund Professional (CHP) program is sponsored by the Hedge Fund Group, a global networking association of more than 100,000  industry professionals. The Hedge Fund Group strives to create a valuable, rewarding experience for clients through our team of full-time employees, industry consultants, and board of directors.
Since its founding in 2006, the Hedge Fund Group has grown from a small network of industry professionals into an internationally recognized organization with over 100,000 members from more than 60 countries employed at the world's top hedge funds.  The Hedge Fund Group has leveraged its deep connections within the hedge fund industry to produce a two-tiered hedge fund training program designed with busy professionals in mind.  Today, the Certified Hedge Fund Professional (CHP) designation has graduated over 15,000 participants and continues to improve and constantly update the training courses with the help and guidance of the Hedge Fund Group.
Hedge Fund Group Headquarters
The Hedge Fund Group was founded in Boston in 2006. Our headquarters have since moved to the West Coast.  We are currently located in Key Biscayne near Miami, Florida with associates and board members in Portland, New York, London, Chicago, Sao Paulo, San Francisco, Bejing, and Dubai.
Global Offices
---
Office Hours: 9:00AM – 5:00PM EST

Phone | (305) 503-9050

Fax | (480) 772-4041
Headquarters

328 Crandon Blvd. Suite 223
Key Biscayne, Florida 33149
South American Office

395 Rua Mossamedes Tatuapé
Sao Paulo, Brazil
Learn More About Us
Our website gets over 1,000 visits a day, and we get many inquiries about the CHP program.  Many of the questions we receive are answered in our Frequently Asked Questions section.  If you have any questions or would like to learn more about the program, please contact us through Click-to-Chat, email, or by phone.  Our office hours are 9:00am-5pm EST, Monday through Friday. We have a team of professionals ready to answer your questions and we look forward to hearing from you.
The Hedge Fund Group Team
Richard C. Wilson, Managing Director

Richard C. Wilson is a bestselling author, global speaker, and the founder and managing director of the Certified Hedge Fund Professional Designation (CHP) Program.  He is a prominent figure within the hedge fund industry, working daily with hedge fund managers and family offices.
Mr. Wilson also founded the Hedge Fund Group, a professional networking association with more than 100,000 members.  He lectures frequently at hedge fund conferences and hosts several annual networking events through the Hedge Fund Group in locations such as Switzerland, Russia, Singapore, Japan, Belgium, Brazil, and Lichtenstein.  His past work experiences include risk consulting and capital raising as third party marketer to hedge funds. Richard Wilson has a Bachelor's degree in Business Administration from Oregon State University, a M.B.A. from the University of Portland, and he completed some masters level coursework on the psychology of influence at Harvard University.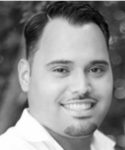 Daphny Obregon, Director
Daphny serves as Director at the Hedge Fund Group and Wilson Holding Company. He was added to further develop and expand our thriving training programs. Daphny comes to us with over 15 years of hands on customer service and high end sales experience, and is bilingual in English and Spanish. Daphny will likely be your point of contact for registration information; and serve as your advocate throughout your time in the program(s).
David Becker

David Becker is an expert in portfolio and risk management, and is well adept in his knowledge of financial derivatives.  Mr. Becker has an 18 year track record of creating and initiating successful investment ideas. During his professional career, David has worked for 2 investment banks, which include Morgan Stanley and Smith Barney, trading equities, debt derivatives, commodities and foreign exchange.  David also spent time working at 3 different hedge funds, where he managed portfolios and developed a successful track record.  David has in depth knowledge of many trading strategies that lead to successful short and long term returns.
Theodore O'Brien, Alternative Investment Research Analyst
Theodore O'Brien has been with our team since the beginning. He is primarily responsible for alternative investment research analysis, having produced over 1,000 pieces of research and reporting content on the space. Theo is also responsible for advising on technical aspects including web design, exam technology, and program planning. His background is in hedge fund market research, alternative investments and private equity, and he is a frequently published writer on these subjects.
Aldo S. Rabih CPA, Directory of Participant Mentoring & Career Growth

Aldo S. Rabih is a Senior manager in New York working on reinsurance technical issues and derivative credit valuations. Aldo gained over ten years' experience dedicated to serving financial services entities (mainly hedge funds and private equity entities) and over four years of diversified experience in other industries and capital markets, both at Metlife as well as from other big four public accounting firms. Aldo has also spent two years as an independent risk consultant with a focus on internal controls and due diligence for fund of funds as well as reviewing transparency standards for fund of hedge funds.
Aldo began his career in Montreal Canada and maintains both his Canadian chartered Accountancy as well as CPA licensure. Aldo's former and current clients included Hedge funds, Private Equity Firms, Clearing Brokers, Introducing Brokers, Mutual Funds, and, Registered Investment Advisors, Trust Company, or Transfer Agents, as well as Alternative investment vehicles. He received a BComm. degree in accounting (Concordia University – Montreal) and Graduate Diploma in Public Accounting (McGill University – Montreal) He is a Certified Public Accountant, Canadian Chartered Accountant and member of AICPA as well as the Massachusetts Society of CPAs.
Charles B. Wilson, Video Production & Editing

Charles B. Wilson is the Hedge Fund Group's video editor. Charles helps produce video study aides, video recordings of team member speeches at conferences, and Hedge Fund Premium resources. Charles' background is in conducting market research and investor database product construction projects within the Hedge Fund Group. As a member of the CHP Designation Program you will gain access to Hedge Fund Premium and watch many videos which Charles helped produce and edit over the past few years.
Adriana Albuquerque, Director of Candidate Services

Adriana Albuquerque handles participant inquiries and research projects. She is responsible for ensuring that the CHP Designation materials and Hedge Fund Premium resources are updated frequently and that participant needs are promptly met. Adriana also helps coordinate Hedge Fund Group networking events and seminars for CHP members and hedge fund professionals across the industry in over 10 cities around the world including New York, Moscow, Chicago, Sao Paulo, Boston, London, and San Francisco.
Adriana obtained her Bachelor's Degree from Harvard University.
Angela Malone, Executive Assistant and Resource Manager

Angela ensures that our main office runs smoothly along with a number of other duties including producing and distributing our training materials and assisting in the marketing and promotion of our investment workshops and events.
Angela joins the CHP team after a career as the Communications & Charitable Giving Specialist at Leupold & Stevens, Inc.
Rafael Tassini, Resource Research & Construction

Rafael Tassini was added to our team to help us consistently produce new resources, alumni benefits, and downloadable multimedia from our website. Rafael is an expert in resource research and construction and many of the tools you use within our programs were built with his help.
Rafael holds a Bachelor's Degree in International Business and Business from Universidade Paulista.
CHP Preferred Recruiters
The following recruiters and placement agents are not part of our internal team, but they act as an extension of the Hedge Fund Group (HFG), assisting with the CHP's offerings. The recruiter below have become familiar with the Certified Hedge Fund Professional (CHP) Program and would prefer to work with professionals who hold this designation over those that do not.

Rick Gold, First Call Associates
I am an executive recruiter specializing in the financial services industry. Specifically, I cater to Investment Banks, Asset Management firms, Hedge Funds, and Private Equity. I have placed PM's, Traders, and Analysts across most asset classes. I have experience with discretionary and systematic strategies. My industry experience prior to my recruiting career, my dedication to building and maintaining relationships, and the level of honesty and integrity that I work with are what separates me from my competitors.
The Advisory Board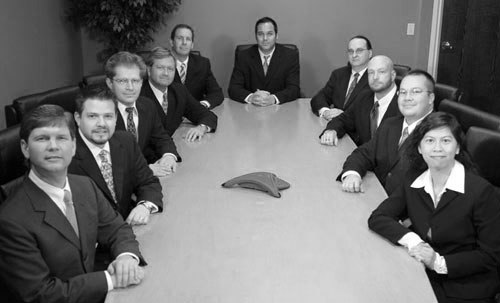 The CHP Designation is sponsored and offered by the Hedge Fund Group, an international industry networking association with with more than 100,000 members. Our team of eight professionals has been working with CHP Program participants on a daily basis in addition to fielding advice and input from our Board of Advisers shown below.
The Board of Advisers for the Hedge Fund Group consists of over 50 hedge funds, fund of hedge funds, and industry consultants making this hedge fund certification program designed for and by hedge fund professionals. Ongoing conversations with additional funds and industry consultants indicate the Advisory Board will grow to over 100. Below is a sample of the current Advisory Board members:
Gines Arnau, Program Advisor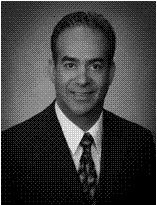 Gines Arnau is a member of the CHP Designation's Advisory Board;  he, along with other board members, help to ensure that our program is providing excellent training to participants. Mr. Arnau is a board member and the COO of Strategic Acquisitions, Inc. He is a former bank executive as an EVP Chief Lending Officer as well as a co-founder of a State Chartered FDIC insured commercial bank with over 25 years of underwriting and asset origination experience with large institutions. Mr. Arnau has an extensive background in the capital markets with experience in secondary markets as well as loan securitizations and trading bank notes. He is well versed in bank compliance and operating in a highly transparent and regulated industry. Mr. Arnau is responsible for operating the Managed Funds group where he oversees all aspects of the fund's administration and portfolio asset selection.
Mr. Arnau's education includes a Bachelor of Science degree in Finance from Century University as well as completing courses in Income Property Appraisal and Real Estate Analysis at UCLA. In addition, he holds the CHP designation and is licensed by DRE.
Daniel Hachem, Advisory Board Member
Daniel Hachem CHP, is an associate professor of economics at Collin College. Dan has been researching alternative investments and hedge fund strategies for over 24 years. Professor Hachem also has investments experience in a variety of functions with companies such as Southwest Securities and Fidelity Investments. He holds a bachelor's degree and a masters degree in economics.
Shier Lee, Advisory Board Member


Shier Lee is an investment analyst with an asset management firm. She has diverse professional and personal experience in investment/top-down macroeconomic analysis, trade idea generation (equities, currencies, rates, and commodities), risk management, stock analysis (fundamental & technical), and marketing.
Shier Lee graduated with the Bachelor of Arts degree in Economics from the National University of Singapore. She is a Chartered Alternative Investment Analyst (CAIA) and holds the Certified Hedge Fund Professional (CHP) designation in Portfolio Analytics and Risk Management. In addition, she is a licensed holder for Fund Management as well as Investment Advice (pending approval). Shier Lee currently serves as an Advisory Board Member with the Hedge Fund Group.
Bradley Rosenberg, Advisory Board Member
Brad is the Operations Manager for the Bond Trust Accounting Group within Performance Trust. His main responsibilities since becoming a member of Performance Trust have been to streamline the Bond Trust Accounting system using his process creation and procedure skills and unique industry experiences. Before joining Performance Trust, Brad worked as an Performance/Implementation Analyst for Guggenheim Partners.
Prior to that, Brad held positions at Guggenheim Funds, UBS, State Street Bank & Trust, and Investors Bank & Trust.  Brad holds a Master of Science degree in finance from Brandeis University and a Bachelor of Arts in business administration, international relations, and global trade from Muhlenberg College.  Brad is also a Certified Exchange Traded Funds Advisor (CETF) by the ETF Institute, in addition to be a Certified Hedge Professional in Portfolio Analytics by The Hedge Fund Group (HFG).
| | |
| --- | --- |
| Mark McClanahan | James P. Dougherty |
| Headline Investments, LLC | Confidential Hedge Fund |
| Alessandro Pasin | Chris Marquardt |
| Confidential Hedge Fund | Coronation International Ltd |
| Nakul Nayyar | Julia Grice  |
| Simpson Capital Mgmt. | Confidential |
| Alan Andreini | Simon Coxeter, CFA |
| Cogo Wolf (FoF) | AsiaSource Capital |
| Jeffrey Evanello, ChFC | Gary Mair |
| Source Capital Group | Fund Advisor, LLC |
| Susan Murphy | Adam Harrison |
| Magnetar Capital | 3A Ltd. |
| Thomas Thiel | Lance Baraker |
| McAdams Wright Ragen | Caledonian |
| Pajani Singah | Doug Fincher |
| Inflection Point Investments | Rock Maple Funds |
| Jeslie Chui | Mark Tower |
| Bank of China Ltd. | Muirfield Capital Mgmt.LLC |
| Alicia Herrera | Mark Hurrell, CFA |
| Integra Investments LP | Meridian Capital Partners |
| Stefan Nieborak | Ben McMillan |
| Old Lane LP | Confidential – $2B FoF |
| Sheri Kanesaka |  Saverio Massi Benedetti |
| Latham & Watkins LLP |  PG Alternatives, LP |
| Joseph Julian, PhD |  Johann Schwimann |
| Absolute Return Strategies |  Seven Capital Mgmt |
| Peter Brady |  Richard Wilson |
| Prism Capital Partners, LP |  Hedge Fund Group (HFG) |
| Paul Taglia |  Marcus Goormastic |
| Pinstripe Capital, LLC |  Goormastic Search |
| Adam Connors |  Confidential Name |
| Spire Search Partners |  $1.2B Hedge Fund |
| Adam Miller |  Daniel Hachem |
| Viresco Capital Management |  Associate Professor of Economics |
| Gines Arnau |   |
| Strategic Acquisitions, Inc. |   |
Ready to register?  You can easily register for the Certified Hedge Fund Professional training program here.
Note: The CHP designation certifies that participants hold a certain level of fundamental hedge fund specific knowledge. The CHP designation is a professional self-improvement program meant for continuing education for both investment and hedge fund professionals. The CHP is not provided by a government body, cannot be a substitute for a securities license, and is not meant to signify the ability of any one individual or company to manage money or run a hedge fund.