Questions?
Contact Us: The Hedge Fund Group was founded in Boston 2006 and our headquarters have since been moved to west coast to Orenco Station in Portland, Oregon with associates and board members in New York, London, Chicago, Sao Paulo, San Francisco, Bejing, and Dubai.
Our website gets over 1,000 hits a day and many of the questions we receive are answered within our program overview or FAQ pages. If you would like to contact our team or if you have any questions please first review our detailed Frequently Asked Question page to see if your question is answered there and then please contact us through the Click and Chat icon, or with our email address below. We are looking forward to working with you within our program.
USA Headquarters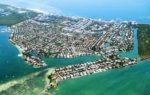 Hedge Fund Group (HFG)
Re: CHP Designation Program
328 Crandon Blvd. Suite 223
Key Biscayne, Fl 33149
[email protected]
Phone: (305) 503-9050
Fax: (480) 772-4041
Read a full description of the CHP Designation Program by clicking here.