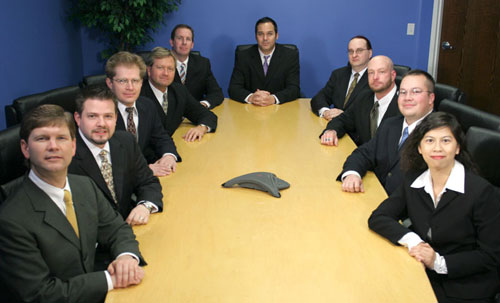 Hedge Fund industry employers now sponsor over 30% of CHP participants. As our program has recently grown in popularity and depth, interest among larger hedge funds, investment banks, and consulting firms has grown.
If you are an employer considering enrolling your team within our program, please read about the benefits of doing so below. Email or call us if you have any remaining concerns or questions about how we could help your firm grow, our phone number is (503) 922-2752.
There are five benefits to employers who have their team complete our program:
1) We offer group and enterprise training packages for groups of 2-10 professionals (20% off) and 10+ professionals (25% off). We also partner with large investment banks, hedge funds, and media companies that would like to train 100+ clients or team members on an ongoing basis through our program. We just recently had a publicly traded Fortune 500 firm send 30 of their team members through our program, and they are expected to send another 70 professionals through shortly.
2) Our program begins with hedge fund fundamentals, investment strategies, fund of hedge funds, and terms, and then advances to more complex subjects within CHP Level 2. This allows everyone from students and executive assistants to portfolio managers, third-party marketers, and technical analysts to complete our program.
3) Our program is a direct investment in the knowledge assets of your company and in many cases is also a tax write-off.
4) Since our program is 100% online, your employees will not need to miss a single day of work to complete this training program, saving hundreds of dollars of lost work time due to travel or out-of-office time to attend conferences or in-person seminars.
5) Our program requires an 80% passing rate for both CHP Level 1 & 2. This is a challenging program, so you can either evaluate team members based on their grades or reimburse only those employees who have not only enrolled in our program but successfully passed our examination as well.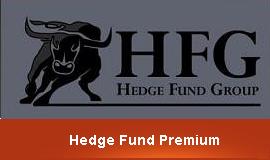 The most unique benefit of our program is the online training platform, Hedge Fund Premium. This training platform provides 100% online access to over 60 educational video resources and career tools for hedge fund professionals. Our team has invested over 200 hours and $150,000 in this platform, and we continue to upload new video resources here each month.
All participants who join the CHP program will be granted 12 months free access to Hedge Fund Premium and lifetime access for just $9/month vs. the public price of $19.99/month.
CHP Program Principles
The diagram to the right shows how we have constructed the Certified Hedge Fund Professional (CHP) program and how we will continue to focus on improving it in the future.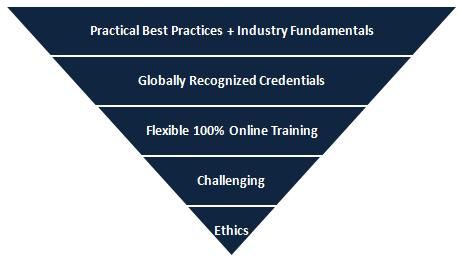 Register your team for the CHP designation.
If you have any questions for us, we may be reached at [email protected] or call us at (503) 922-2752.