An overview of how the CHP Designation Program was launched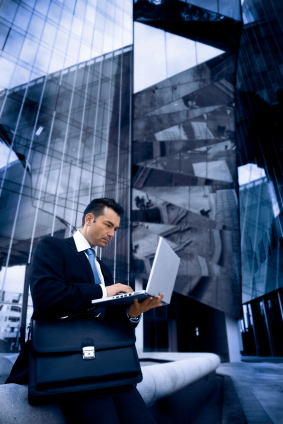 The Certified Hedge Fund Professional (CHP) program got its start in Boston, MA, from founder Richard Wilson and the Hedge Fund Group. Below, find a short history of the CHP designation, including why the program was created and how it has grown so quickly over the past several years.
Richard's experience and background is in risk management, capital raising, and third party marketing. In 2005-2006, he was working as a capital raising professional in Boston. He wanted to increase his knowledge and credibility within the hedge fund industry, and was completing research on potential designation and certification programs that he could complete. Additionally, he had several years earlier completed a financial modeling certification program, which helped him to learn about the subject. It also validated his knowledge by being certified by a well-known organization.
What he found in his research was that every certification program that hedge fund professionals were completing had been designed for finance, investment, or risk professionals but not hedge fund professionals. Furthermore, he saw that these programs were built with analysts and risk managers in mind, but not for the other 20-25 job titles in the hedge fund industry. This ignored need is what prompted the creation of the Certified Hedge Fund Professional (CHP) program.
Hedge Fund Group (HFG) Grows to 20,000 Members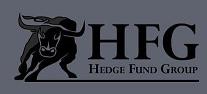 In 2007 Richard started the Hedge Fund Group (HFG) networking association. It quickly grew from an off-line organization of 200 members to a global networking association of 10,000+ members. After receiving literally thousands of emails from professionals looking for training on hedge funds and recommendations for the "best" certification for a hedge fund professional, Richard realized there was an unmet need for a hedge fund focused professional designation program.
In 2007 and 2008 the Hedge Fund Group's influence and size grew to over 20,000 active members (that number has since climbed above 125,000), and with his advisory board's support the Certified Hedge Fund Professional (CHP) program was launched. At first the program had a small website, no logo, no video modules, and no networking events offered. Despite these weaknesses, it attracted 80 participants, and the Hedge Fund Group re-invested everything that came in from this new business back into building a stronger training platform for the CHP Designation.
Membership Participation Rapidly Expands
In 2008-2009 the CHP Designation Program grew from a one-level program to a dual-level program with CHP Level 2 options in Hedge Fund Marketing & Sales, Hedge Fund Portfolio Analytics, and Hedge Fund Due Diligence. This was done to provide even more focused training within specific positions in the hedge fund industry. For example, if you are a hedge fund analyst you now can not only complete a designation focused just on hedge funds, but you can also specialize in hedge fund portfolio analytics, a very close match to the position you hold in the industry.
During this time session participation grew from 80 professionals to 300 professionals and again the Hedge Fund Group re-invested in building a stronger online training platform by building Hedge Fund Premium.
Video Training Platform Launched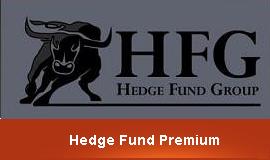 In 2009, Hedge Fund Premium, the hedge fund industry's first video-based online hedge fund training platform, was launched for CHP members and now contains over 170 educational videos, the Hedge Fund Premium platform is expanded quarterly and is one way in which the program educates professionals around the world regardless of their education.
Then, in 2011 the program was expanded further to include more international networking events, more online video modules, career coaching, resume feedback and templates, and additional alumni benefits, which include 60% off all in-person training seminars held by the Hedge Fund Group. All of the benefits and services we provide are the result of what professionals like you have requested. If there is something we could be doing better to provide more value to you, please let us know and we will do all in our power to put that resource into place. We are hungry to constantly improve our program, and to date we have done that through feedback from professionals like yourself.
Current Status of the CHP Designation

The program has more than 1,600 participants and is the industry standard certification program built exclusively for and by hedge fund professionals. The Hedge Fund Group (HFG) has also grown rapidly to now over 125,000 total members from around the world.
Already the CHP designation is being required or "preferred" by many recruiters, placement agencies, and hedge fund managers. The CHP Designation has been mentioned thousands of times online by leading websites including Financial Times, WSJ Fins, Seeking Alpha, Alpha Magazine | Absolute Return, Money Control, Distressed Coalition, and Team Hedge Fund. Our program is linked to and discussed daily in the hedge fund and investment industry, and it is now increasingly required and recommended by hedge fund principals, hedge fund recruiters, and within many industry job listings, including Thomson Reuters.
CHP Program Growth: Below is a graph showing the growth of the CHP Designation program over the past several years. Having served these 1,600 participants, we project that in 2015 we will reach 2,000 total participants.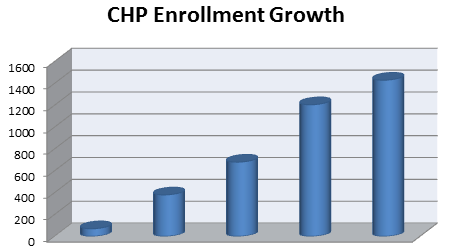 The Future of the CHP Designation
We are planning to aggressively grow the CHP designation in the future with additional events, videos, advisory board members, and challenging examinations. Our team of 13 professionals is growing, and so is our reputation in the industry. We are committed to building the most valuable designation possible over the next 20 years, adding new benefits to participants and alumni every year.
Want to complete our training program or learn more? Take an action toward getting involved today by joining our CHP Email Alert List, or view the Testimonials, Benefits, Details, Enrollment, or FAQ pages of the CHP website.