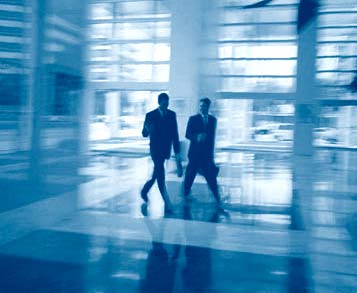 The CHP program is a two-tiered certification program, for CHP Level 2 details, please click here.
Level 1 of the CHP Program gives participants a broad foundation of knowledge that allows them to gain specialized training in the hedge fund industry.
While nothing can replace years of industry experience, the program aims to increase the breadth of knowledge that current industry professionals hold and assist those individuals transitioning into the hedge fund industry.
With those goals in mind, we have constructed the CHP Level 1 Exam to cover six modules that together provide a strong base of industry knowledge.
The six CHP learning modules cover the following topics:
1)  Introduction to Hedge Funds
2)  Fund of Hedge Funds
3)  Hedge Fund Strategies
4)  Hedge Fund Due Diligence
5)  Portfolio Management Analytics
6)  Hedge Fund Trends
Self-Grading Practice Exam: Our program provides you with the study tools and resources you need to complete our training and certification program. Everyone who registers for our program will be sent a welcome email with study tips, information on gaining free access to Hedge Fund Premium, and our Self-Grading Excel-based practice exam.
Resume & Pedigree Upgrade: If you complete our program and pass our challenging examination, you should be able to add the following entry to the Education & Training section of your resume.
Certified Hedge Fund Professional (CHP) Designation Level 1
•  Completed challenging hedge fund training program covering hedge fund investment strategies and terms.
•  Obtained an _80__% on the two-hour CHP examination covering fund of hedge funds, hedge fund strategies, hedge fund due diligence, portfolio analytics, and hedge fund trends.
•  Hedge Fund Group certified as holding a high level of specialized hedge fund best practices.

The CHP Designation Study Guide is a helpful tool provided for those who are preparing to sit for the CHP designation exam. It provides an overview of what the examination will cover, what books need to be purchased and read, and what types of questions can be expected.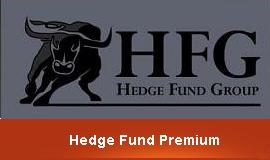 Note: All participants within the CHP program receive lifetime access to our Hedge Fund Premium membership area which is our online hedge fund training platform, which offers 170 video resources and two dozen audio interviews to program participants. Every quarter there are more videos being added to our video vault within Hedge Fund Premium; these supplement the required readings of the CHP Program.
CHP Testimonial: Below please watch a testimonial from someone who just completed CHP Level 1 and as a result was able to beat out Ivy League graduates for a hedge fund job as a result of taking this program:
To view over 220 additional testimonials
from our members and alumni please click
here
.
Pass Rates: Below is a chart showing the pass rates for each of the four examinations that we offer, including CHP Level 1 on Hedge Fund Fundamentals, CHP Level 2: Marketing, CHP level 2: Portfolio Analytics, and CHP Level 2: Due Diligence. While we are working to make sure our examinations are psychometrically sound and challenging, we are not trying to fail 50-60% of participants, and our chief focus is on making sure our overall program delivers a great amount of value to each participant.

Read Over 220 Testimonials
from past and current CHP Designation Program participants. Learn why professionals in the field are enrolling in this program.
Learn More….