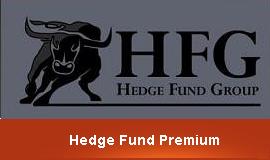 Participants in the CHP Program receive a welcome email within one business day of registering for the program. This email will provide more information on using the CHP study guide, accessing the Hedge Fund Premium (HFP) training platform videos, obtaining required readings, using the mock exam, and preparing for the examination.
The most unique benefit of the CHP program is the online training platform: Hedge Fund Premium (HFG). This training platform provides 100% online access to more than 70 educational video resources and career tools for hedge fund professionals. Our team has invested over 200 hours and $150,000 in this platform,  and we continue to upload new video resources here each month.
Hedge Fund Premium (HFP): All participants who join the CHP program will be granted 12 months free access to Hedge Fund Premium, and lifetime access for just $9/month vs. the public price of $19.99/month. If you are a current CHP member, and have not yet gained access to Hedge Fund Premium please email us today at [email protected].
The Examination Process: CHP examinations are 100% online. They are managed through an IP tracking and password-protected examination system. This evaluation method is structured so that unless you have invested your time in reviewing the required readings it will be very difficult to finish the test within the two-hour time limit.
Examination Dates & Times: We offer four testing dates a year, once every quarter. Our annual examination dates are January 10th, April 10th, July 10th, and October 10th. You will be sent an email at midnight (EST) the evening before the examination. This email will contain your examination login details. You can complete the 2-hour exam at any time on the date of the examination (until midnight (EST) the next day).
Date Changes: Changing your examination date from one session to another costs $35. To make this change, please click here and complete the form and fee payment. This change must be done at least 72 hours before the examination date. If you do not change your examination date before that time, or if you forget to complete your examination, there is a $199 re-scheduling fee. The re-scheduling form can be found here. If you fail your examination, the same fee will apply. Please complete the form here to re-take the exam.
Please Note: While we do offer a combined, discounted registration price for CHP Level 1 & Level 2, you must complete CHP Level 1 before completing CHP Level 2. You are also welcome to complete more than one Level 2 option. You can do them simultaneously or in succession of each other. Please contact the CHP team for more information on completing more than one CHP Level 2 focus.